128x160 1.77 inch TFT LCD Display
Description
Our range of industrial TFT monitors incorporate the most advanced display and touchscreen technology. Available as standard, bar/cut, high brightness and ultra-high definition options, our monitors meet the high demands of the industrial market. With long-life LED backlight and excellent product lifetime availability, they deliver the highest quality graphics for an enhanced user experience. This is a 1.77 inch TFT LCD display.
Specification
128x160 1.77 inch TFT LCD Display
Display Mode: TN
Resolution: 128*160
Viewing Angle: 12:00
Drive Voltage: 5.0V
Operating Temperature: -20~70℃
Storage Temperature: -30~80℃
White Backlight
Drive IC: ST7735S
RoHS Compliant
Please contact us for datasheet and programming.
LCD Drawing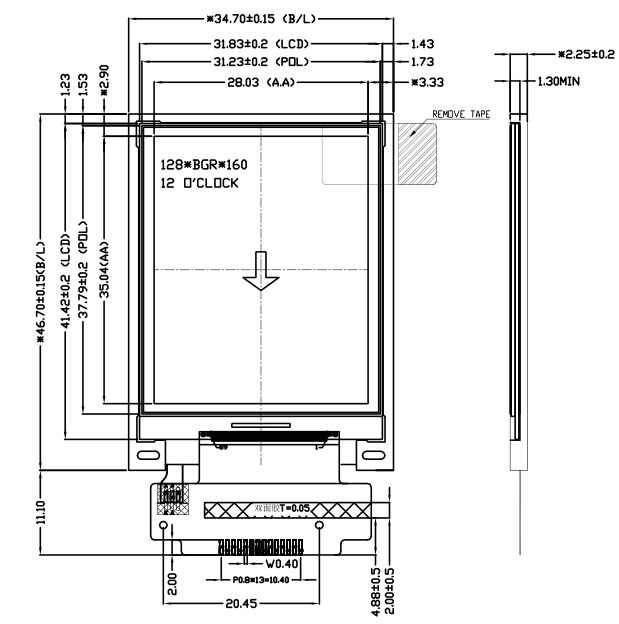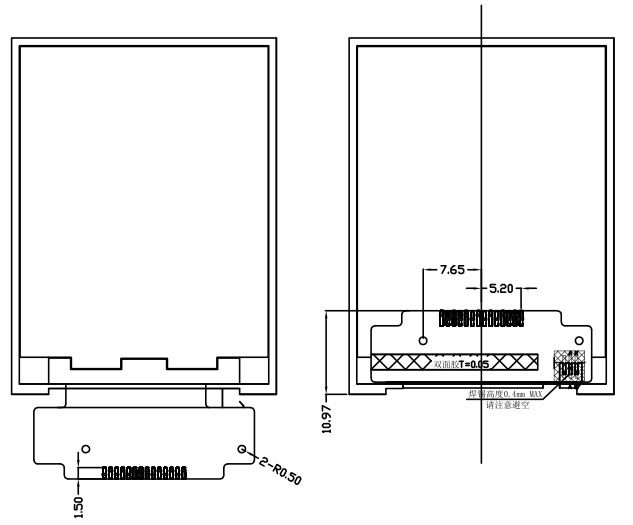 PIN Definition



LCD Application
Telecommunication Devices : Telephone,interphone,watch,tablet PC,radio,etc.
Consumer Products : Camera,DVD player,toy, Cell Phone,game player,etc.
Technical Equipment : Elevator controller,Industrial machine,etc.